Garden of Kairos originated from the EFRO-project E-PLM 2.0 (Extended–Product Lifecycle Management). We explain more about this project on this page, including showcasing some of the insights and results that were achieved and accomplished in E-PLM 2.0.
What is E-PLM 2.0?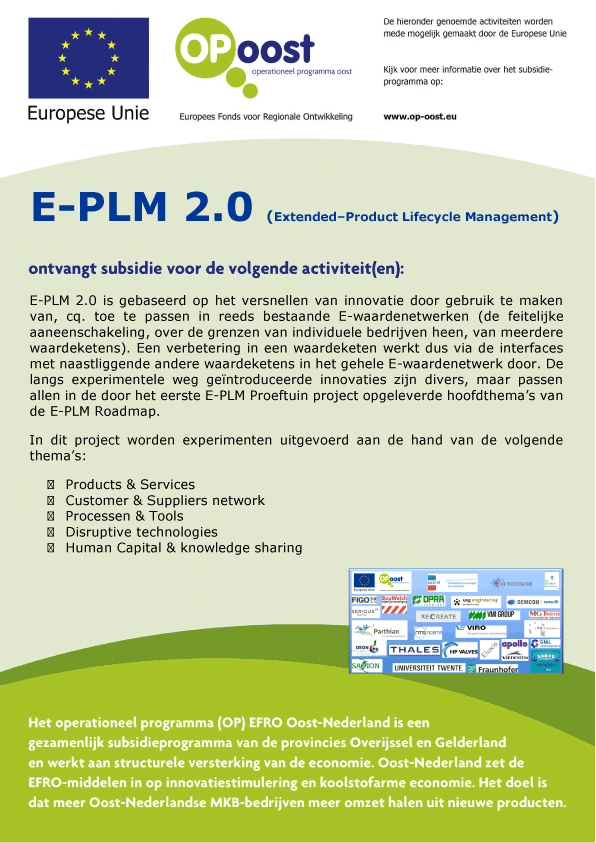 The E-PLM 2.0 project focused on accelerating innovation within existing value networks (including across organizational boundaries and single value chains). Various challenges surrounding this overarching topic were investigated in a number of experiments. The experiments were also fit to the main themes outlined in the roadmap that resulted from the initial E-PLM Living Lab project.

Specifically, experiments in the E-PLM 2.0 project were are carried out along the following themes:
• Products & Services
• Customer & Suppliers network
• Processes & Tools
• Disruptive Technologies
• Human Capital & Knowledge Sharing
Insights and findings E-PLM 2.0
Please click on one of the themes to learn more about the insights and findings of the experiments conducted within this theme.
Click on the picture!
What are the themes?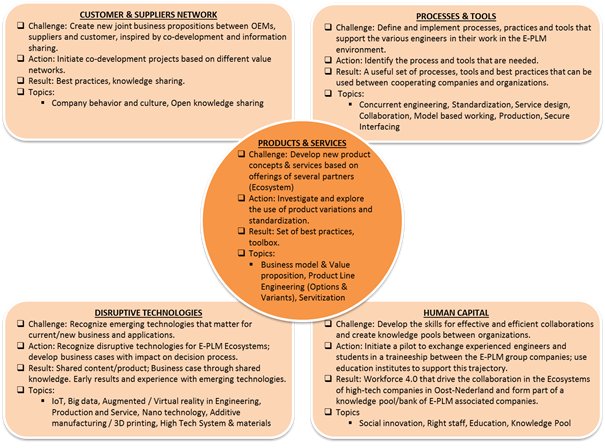 Who joined E-PLM 2.0?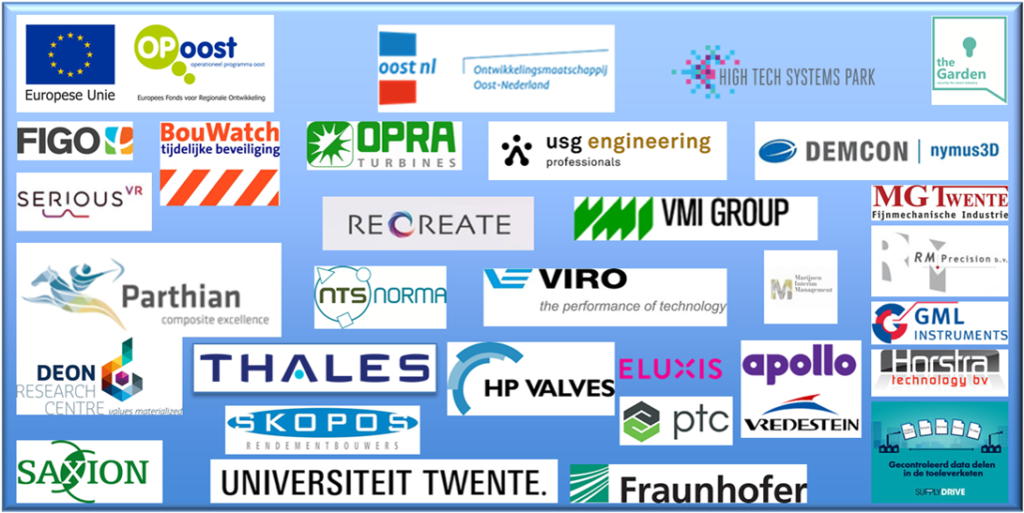 What did the members of E-PLM 2.0 say about this community?